Tabs
Herzlich Willkommen am Promotionskolleg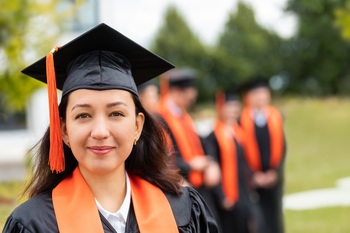 Gemeinsam forschen wir

The doctoral college is a cross-departmental platform that is open to all currently around 150 doctoral candidates, the supervising professors and those interested in doctoral studies at Dortmund University of Applied Sciences.

The college bundles activities related to the promotion of young academics and aims to make a sustainable contribution to the qualitative improvement of doctoral studies at all levels.
Aktuelles
Tipps und Tricks zum Promovieren
Let's share
Materialien für Promovierende der FH Dortmund
Beiträge und Publikationen zum Promovieren
Treten Sie diesem Kurs bei, um an die Unterlagen des Promotionskollegs zu gelangen.
To access this item you need to be logged in and to have appropriate permissions.
Registrierung
Liebe Promovierende,

seit dem 09.08.2021 werden Ihre Registrierungen am Promotionskolleg über eine neue Datenmaske in DIAS erfasst. Unter folgendem Link gelangen Sie zur Registrierung:

https://dias.fh-dortmund.de/dwf?FID=0x511247F6C7E389419B40DF34837B59E5

Wir freuen uns drauf, Sie am Promotionskolleg der FH Dortmund begrüßen zu dürfen!

Ihr Team vom Promotionskolleg
Newsletter und Veranstaltungsanmeldung

Das Promotionskolleg der Fachhochschule Dortmund lädt alle interessierten Masterstudierenden zu einem Informationsnachmittag mit dem Thema "Der Weg zur Promotion" ein. Neben allgemeinen Fragen rund um…
The Graduate Center of the Fachhochschule Dortmund invites every interested master student to an information afternoon about the topic "Routes to Getting a Doctorate". In addition to overall questions…
Das Promotionskolleg und der Gründungsservice der Fachhochschule Dortmund kooperieren in dieser erstmalig stattfindenden Netzwerkveranstaltung mit dem Thema "Promotion und Gründung". Die Veranstaltung…
Kontakt
Dr. Anneka Esch-van Kan
Koordinatorin des Promotionskollegs 
Emil-Figge-Str. 38b
44227 Dortmund
Büro 318
Telefon: 0231 9112-8154
Fax: 0231 9112-9342
Email:
promotionskolleg@fh-dortmund.de